Well… "in the barrel" does not necessarily apply to all of the products that we have under development. Some really ARE in barrels, already aging to achieve a special quality. Others are in the final stages of recipe refinement; some are in stainless blending tanks where we can precisely control the flavor profiles to match the recipes from the Seven Jars. Regardless of where the development stage is, we wanted to share with you the products that we will be introducing so you can look forward to exciting additions to the Seven Jars Distillery line of products!
Seven Jars
Premium Bourbon
Availability: Years from now…
Okay, let's get it out on the table: if we could only produce ONE product, this would be it. There is something about a quality, hand-crafted, properly aged bourbon that you just can't replicate. It takes time, hard work, attention to detail and then more time. But that effort comes with great reward; a deep, rich, flavorful spirit that has an aroma and taste that you can't find anywhere else. We start with a great mash bill that includes corn, wheat, rye and malted barley. From there it only gets better; Seven Jars Bourbon will be special. It will be something that you won't want to miss. Make sure you are among the elite group that gets to share in this release when it happens!
Seven Jars
Banana Rum
Availability: Coming soon!
A perennial favorite among rum drinkers, our Banana Rum features rich, fruity banana flavor. This rum is exceptional in several of our favorite drinks, including Banana Rum Punch and Banana Coladas.
Seven Jars
Pineapple Rum
Availability: Coming soon!
Another classic rum flavor, this recipe results in a sweet, light and refreshing rum that can be enjoyed on the rocks or in just about any tropical style cocktail.
Seven Jars
Special Reserve Rum
Availability: Quite a few years…
We wish we could speed this one up. BUT the truth is good things take time, and great things take a LONG time. We are holding back some of the very best of each production batch of our Seven Jars Rum. This rum will go through a very specific process to achieve an incredibly rich, smooth and flavorful drink that we simply can't figure out how to produce in any other way. (Daddy tried, and so have we). We aren't sure when it will be ready… but it won't be anytime real soon. When it is ready, you will want to be on the list of those who have access to it. Trust us.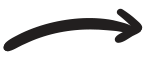 Find out how to buy our Seven Jars Products!