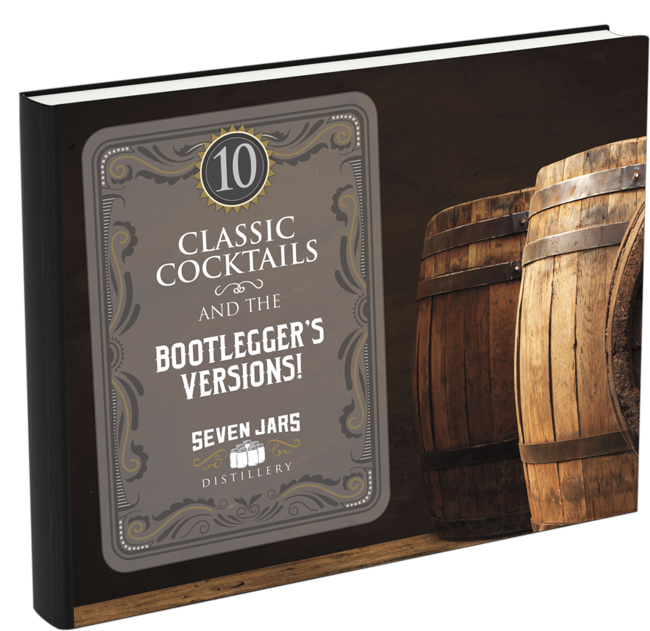 10 Classic Cocktails and the Bootleggers Versions!
Amaze your friends and taunt your enemies with your knowledge of classic cocktails and the Bootlegger's unique variations. We show you how to make 10 popular cocktails, then offer a version often used by "the Bootlegger". PLUS this EBook tells the story of Frank and Velma Ratcliffe, and the amazing history behind the Seven Jars Distillery… and it's all FREE!
Fill out the form below to download your EBook instantly!